Please consider pre-buying your tickets (before July 28) online or at one of our local outlets listed below at a discount  price. Buying your tickets in advance really helps us better plan the event for appropriate attendance.
Buy advance tickets for the fair and for camping at: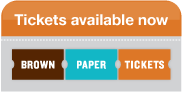 Or, buy advance tickets locally at:
• Boont Berry Farm, Boonville
• Out of This World, Mendocino
• Ukiah Coop, Ukiah
• Harvest Market, Fort Bragg
• J.D. Redhouse, Willits
(NOTE: pre-purchased single day tickets may be used Saturday OR Sunday.)
Advance ticket prices are $30 a day or $40 for a weekend pass. There is a small fee for purchasing tickets online. (Further discount given for tickets purchased before June 15.)
At the Gate, entry is $35 a day or $50 for a weekend pass. (Cash or check only, please.)
Camping is $10 a night per car.
RV Camping with full hookups available only through the Fairgrounds. Call (707) 895-3011 to make arrangements.
Friday night, cabaret only, is $5, at the gate. There are no workshop sessions on Friday. 
Saturday night, dance only, is $15 per person or $25  with camping.
Payment in cash or check at the fair and local ticket outlets. To use a credit card, use our online ticketing service.
Youth 16 and under enter for free.

BRING YOUR OWN PLACE SETTING: Not-So-Simple Zero-Waste. Limit the amount of stuff we send to the landfill and help develop the habit of using our own dishes for take out food as well as our Saturday Barbecue and Potluck.

WE ARE OUTSIDE: Expect warm daytime weather and cool nights.  There is some shade, but wear a hat and appropriate clothes.
NO DOGS PERMITTED.